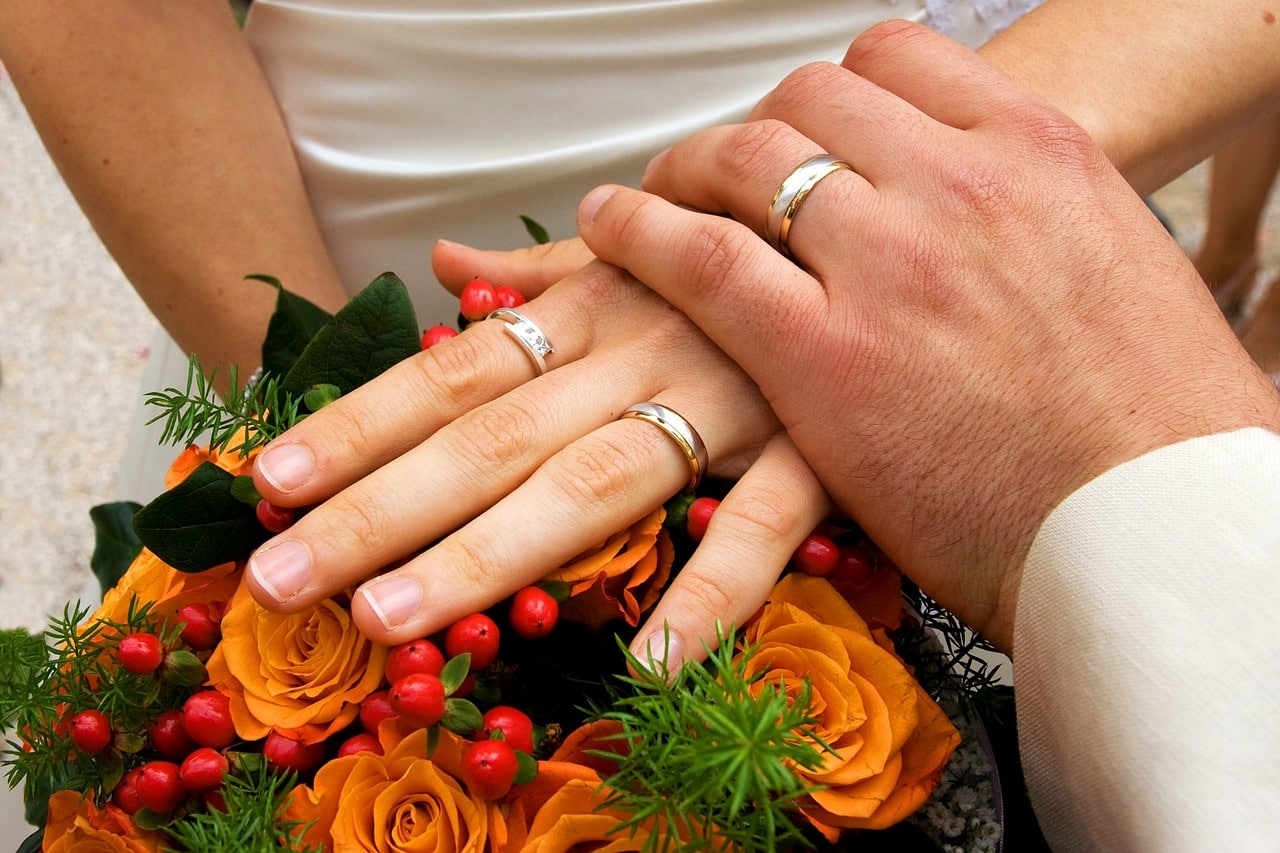 Your then fiancé who is now your husband may have given you the most gorgeous engagement ring you have ever laid your eyes on, or you may yet be a bride looking forward to your wedding day and are wondering what happens to the engagement ring once you're married to the man of your dreams.
Every bride gets attached to their engagement ring, as it reminds her of that touching moment her man dropped on one knee to ask her to marry him. It's always a source of happy thought for the bride and she couldn't help but feel a surge of pride and love that it inspires her to do better in whatever endeavour she puts herself into. If you are this bride and you just don't have the heart not to wear your engagement ring even though you will be having an equally gorgeous wedding band, change that frown into a smile now.
Who says you will have to hide that breathtakingly beautiful piece in a jewellery box only to be taken out every once in a while to gaze admiringly at and to brag to relatives who listen eagerly to your love story? There is a way to still flaunt this ring that helped your man win you over for life.
While engagements and weddings have been wrapped in traditions and etiquettes that demand not to be ignored, the modern times have allowed for leeway. It is expected for brides to get two rings from her groom – the engagement ring, then the wedding band; the first ring is a promise, the second solidifies the promise. The engagement ring is usually a surprise and crafted especially for the bride, while the wedding bands are pieces that are usually designed by both the couple. The custom diamond jewellery at Anania Family Jewellers are great examples of bespoke pieces perfect for both engagement and wedding occasions. With regards to how to wear them, it can be a bit confusing, especially if you want to wear them together.
On the day of the wedding, you wear your engagement ring on your right hand's third finger so that the groom can put the wedding band on the third finger of your left hand. So what happens after the wedding? Do you keep the said rings on the same finger?
1. The Traditional Way
After the wedding, you move your engagement ring back to your left hand's third finger, right next to your wedding band, which should stay closest to your heart.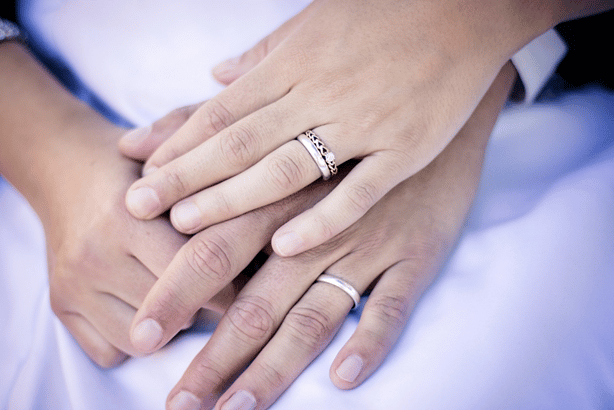 2. The Non-Traditional Way
If you are someone who prefers to deviate from tradition, as you are a modern woman who has her own mind and who decides what best suits her, you may want to keep the engagement band on the right hand or combine the two rings together to come up with a custom piece.
Engagement rings and wedding bands both symbolise promise, commitment and love. Whether you go for the traditional finger placement or not, or just save the engagement ring on special occasions, there really is no right or wrong way to wear the rings, so do what feels best to you.