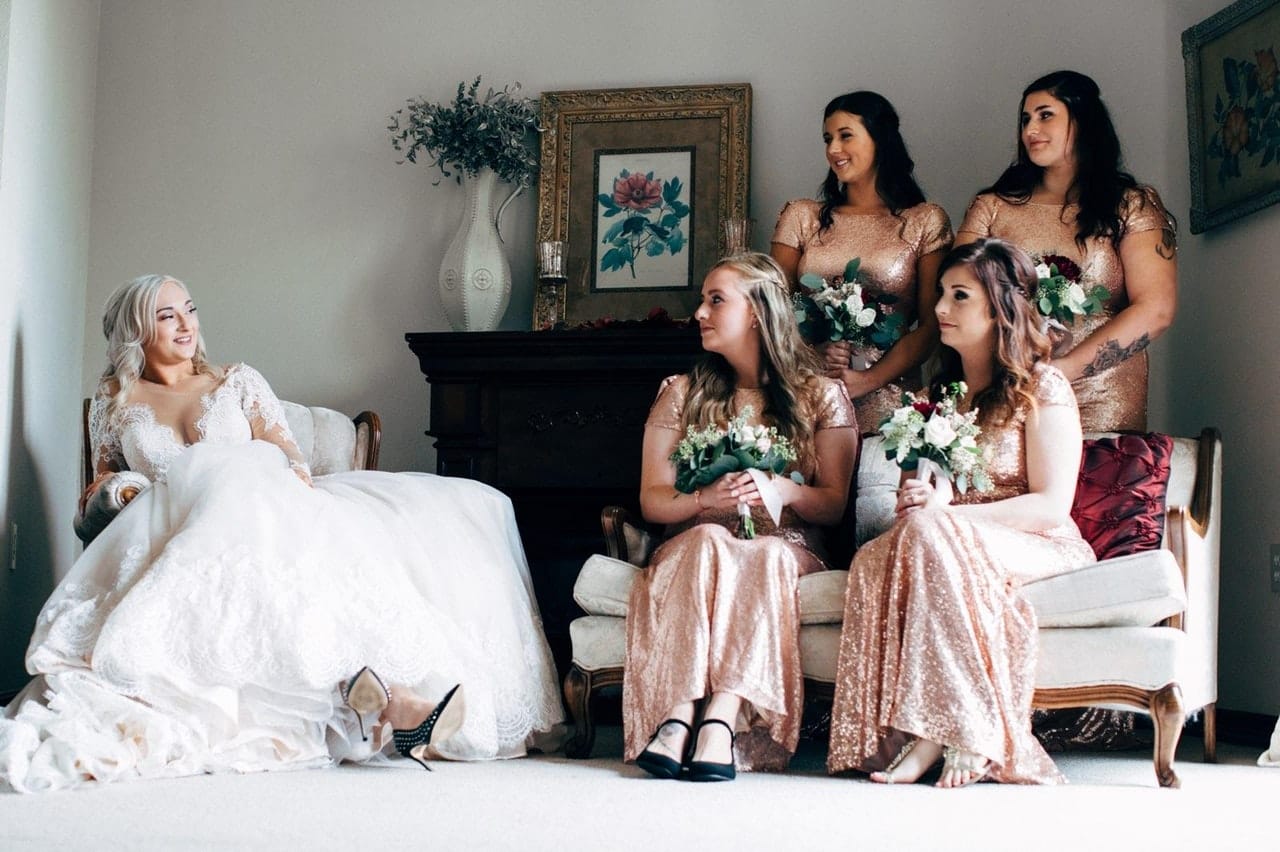 You shouldn't ask for anything less than the best; your wedding should be the best and most special day in the world. It should be a meaningful, memorable day wherein you and your special man exchange vows of eternal vow and loyalty in front of the world. It should be a sensual, romantic celebration that will make everyone and exclaim oohs and ahhs.
But how can it be a day of your dreams when your feet is sore because your wedding shoes are too small? How can it be a memorable moment when you keep fidgeting because of an itchy gown? How can you look your best when you are constantly dripping rivulets of sweat because your gown is so hot?
Don't worry, you don't have to live through hell to get through your wedding day. Here are a few tips so you can walk down the aisle in utmost comfort and grace:
Shoes
Choose the right-fitting footwear. Your level of comfort depends largely on how comfortable your shoes fit. If possible, order your wedding shoes from a brick-and-mortar store so you can determine the right fit. If you order online, you may find out too late that you bought the wrong sized shoes.
Choose a shoe style that you're comfortable with. If you're used to flats, for example, wear flat-styled wedding shoes. Don't force yourself to wear high heels. Your wedding day is not the right time to experiment on shoe styles.
Break in your shoes at least a week before your wedding day to avoid aching feet during your wedding day.
Bring a pair of comfortable flats or sandals with you. You can wear these on moments where a lot of footwork is needed such as dancing, going around to pose for photographs, etc.
Wedding Gown
Choose an airy gown, especially if you're living in a hot or humid region. The material should be soft and silk smooth on your skin. It may cost you a bit, but the high level of comfort will be worth it. Also, cut off tags and labels that can irritate your skin.
To combat the heat, you may want your gown to be designed with a lot of skin showing (although it should be within the limits of decency). Halters, tubes, or spaghetti-type gowns are examples of sexy, comfy wedding dresses that you can choose from.
Hair
If you are having your wedding in a hot, humid region, you might want your stylist to put your hair up so air can freely circulate around your neck and nape. You may also want to wear a skimpy or sheer veil to allow air to circulate freely. On the other hand, if you are married in a cool region, you can have your hair down for some warmth.
Accessories
Make sure you are not allergic to jewellery you're planning to wear. As a wedding planner, I witnessed brides scratching their necks, wrists, and other parts of their body because they're wearing jewellery whose metals they're allergic to.
The same pointer applies to underwear and clothing accessories such as gloves, stockings, etc.
Water
You're going to exert a lot of effort in combatting heat and exhaustion. Thus, it is best to stay hydrated. Bring a bottle of water or have someone bring it for you.
Enjoy the best day of your life! Yes, you can because you are wrapped in comfort.