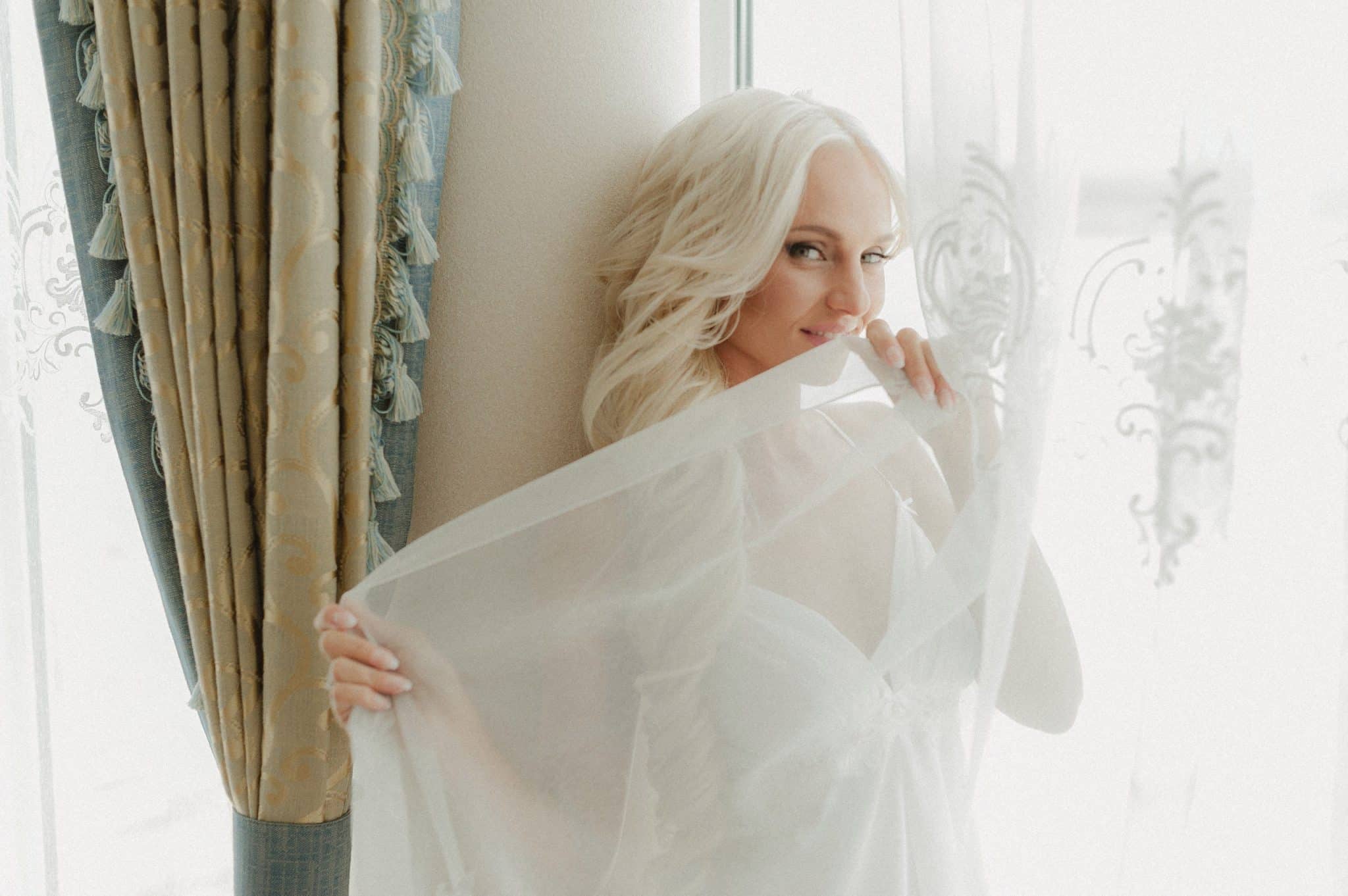 One of the most special, most memorable, and most important days of your life is your wedding. However, all your big preparations can overshadow some little things that are actually important. A prime example of this is what you wear under your wedding gown, your lingerie. Oh, you may laugh about it, but think about this: your underwear is your first line of comfort. Can you imagine walking down the aisle being hardly able to breathe because your bra is too tight? Or you're sweating marbles because the bustier under your wedding gown is just too hot? Without the right lingerie, you just can't look or feel your best during the best day of your life.
Before whipping out your credit card and shop for bridal lingerie, check out these general pointers first:
Your undies should be functional and comfortable. Remember that you will be on your feet all around the venue and in front of cameras the whole day through.
Just because bridal lingerie is hidden under the gown doesn't mean it has to be boring. You can check out undies that are pretty and feminine, which will make you feel sexy.
You don't need to buy only white lingerie. There are other cool shades out there—cream, rose, peach, and even egg blue. These are all great colors.
Which Lingerie Is for You
Bustier
If your wedding dress is backless, strapless, and form-fitting, then you might want to wear a bustier, or basque. A good-fitting bustier lifts your breasts, providing ample cleavage. Also, it tapers at the waist, giving you that classical lovely, shapely curve.
Strapless bra
Do you feel like wearing a bustier is overdoing it? Go with a strapless bra. It's less constricting and offers your belly a break. It works well with a wedding gown that shows any skin below the breast.
Shaping slip
Put on this slip and you'll feel as if you're not wearing undies at all! Say goodbye to hot, restrictive, and uncomfortable girdles. Additionally, a shaping slip enhances your curves.
Knickers
It doesn't matter if you prefer wearing a thong, boy short, or brief type of knickers. It has to be comfortable; there's nothing worse than scratching and adjusting something down there during your march.
Stockings
Seductive and comfortable, a nice pair of stockings is cooler and more comfortable than tights or pantyhose. It's a must-wear if you plan to have a grand wedding in the garden during summer.
Pantyhose
This is an excellent alternative to stocking if the latter is not really your preference. Check out the newest pantyhose styles—embellished tights—for more spice.
Chemise
If your wedding dress covers most or the whole of your top body, then you may want to wear a soft chemise. A chemise is so comfortable, feminine, and pretty. In fact, after your wedding reception, you can simply peel off your wedding gown and let your special man marvel at your beautiful body.
Make your wedding day extra sexy, sensual, and comfortable by wearing these cute undies.